Chef Dan Witherspoon is the Owner, Director and Lead Instructor at The Seasoned Chef Cooking School.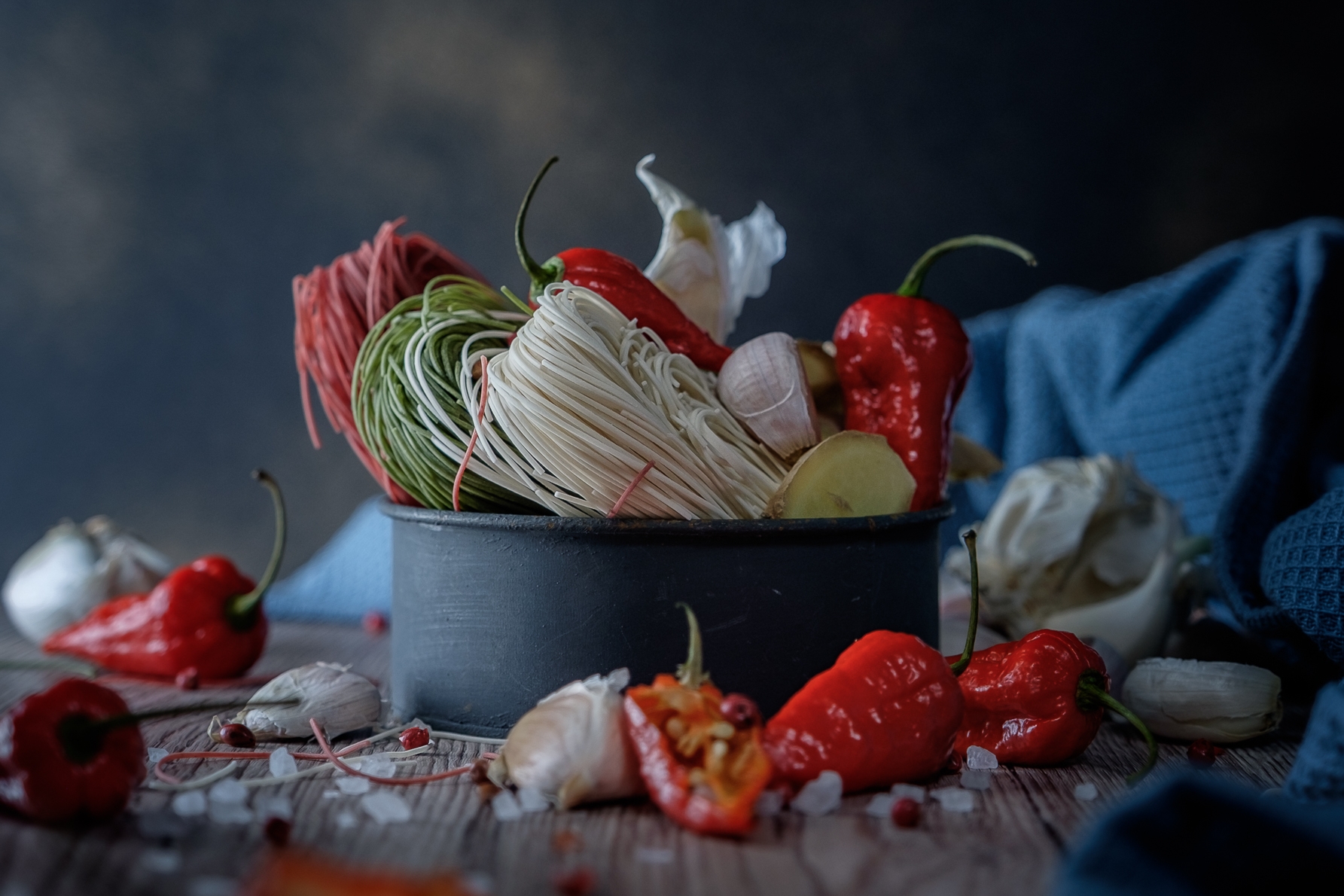 A classically trained chef, specializing in French cuisine, his passion has become teaching and sharing his wealth of knowledge, and he aims to take the mystery out of the cooking process in his hands-on approach.
Chef Dan has worked his way up from apprenticeship under celebrated Belgian Chef, Henri Bergmans, to executive chef positions in Southern California and the Denver area, thus achieving well-rounded culinary skills. His specialty has been seasonal cooking: designing menus in harmony with the freshest foods available, while keeping current trends in mind. For the last 14 years, Chef Dan has been one of the preeminent culinary instructors for home cooks in the Denver Metropolitan area. He has been featured in many magazines, newspapers and on local television for his recipes, cooking tips and techniques.
The goal of The Seasoned Chef is to successfully share our collective knowledge. We aim to educate and inspire by providing great food, tuition and camaraderie through public cooking classes for the home and recreational cook, as well as a range of customized interactive events for private and corporate groups.
We've been teaching Denver to cook for over 23 years! We offer hands-on instruction in a casual and informal setting, and cater for all abilities in the kitchen. We boast the largest team of instructors in the Denver area, who teach a varied selection of classes – from basic cooking techniques and knife skills, to specialty workshops. Our aim is to take the intimidation out of cooking, and create a laid-back and relaxed environment, whatever your level of skill – whether you are learning how to roast your first chicken, master an intricate sauce, or poach that perfect piece of fish!
Our classes are designed to make you a better cook, thanks to clear and informative direction from our instructors and easy-to-follow recipes, and enhance your abilities and your confidence in the kitchen. Cooking is all about knowing the skills techniques used every day, in kitchens around the world, and we want to teach you these necessary techniques, so you can make your own great food going forward.
…Then when you know how to cook, we can show you what to cook!
We offer a range of classes featuring regional cuisine, speciality dishes, themed dinners and seasonal fare, as well as wine tasting evenings, Couples Nights and classes where you'll be cooking alongside chefs at the helm of some of Denver's best restaurants. Whether you come by yourself, or are part of a group, our classes encourage complete interaction, so you can relax and enjoy an intimate evening making good food, as well as new like-minded foodie friends.
We also hold regular private events here at the school, from corporate team building and birthday parties to cooking competitions – all with customized menus to suit your group's needs. In the summer, we host Kid's Camps for budding young chefs, and throughout the year, we regularly welcome school and college groups for multi-day workshops.
So, come visit us in our kitchen, whatever your culinary needs. It's time to learn, cook, and eat…..
Chef Dan Witherspoon – Owner, Director & Executive Chef.
Chef Dan is the main instructor here at the school, and his passion is to be working with great food, surrounded by great people who are enjoying the experience along with him! Dan has been working with food for over 3 decades and teaching for over 15 years. Originally from Southern California, Chef Dan is classically trained, having worked his way up from an apprenticeship under celebrated Belgian Chef, Henri Bergmans, to Executive Chef positions in California and Colorado. He brings his down-to-earth, motivational and approachable style, as well as a distinct sense of fun, to the kitchen, where he feels completely at home sharing his wealth of knowledge. Chef Dan's favorite thing to eat is: Anything anybody else is making.
Jodie Leschuk – Office Manager.
Jodie is our able Operations Manager, taking care of the staffing, supporting our team of instructors and overseeing all day-to-day operations in our kitchen. She came to the school as a student back in 2009, and loved it so much, she ended up working here! A busy mom of three young children under 7, Jodie is a true multi-tasker and successful businesswoman, juggling running her own company, 'Front Range Nannies', with keeping things afloat here! Jodie loves the newly emerging Denver food scene and she and her husband love exposing her children to different types of foods and cuisine that are now widely available around town. Jodie's favorite thing to cook is: Upscale finger food for parties.
Michael O'Rourke – Operations Manager.
Dan's right-hand man for all our private events, MikeO has been involved in the culinary industry for over 30 years, and is well versed in the local catering scene, and all aspects of customer service. As well as prepping and planning for all our events, doing all the heavy lifting and helping to build our portable kitchens while out on location, MikeO displays a passion for healthy eating, nutrition and wellness, and can usually be found feeding the team with his delicious home-made Paleo-inspired lunches! The saying that rings out around the school is "MikeO – don't leave home without him!" MikeO's favorite thing to cook is: Chicken Piccata
Donna Marrone – Lead Culinary Assistant/Part-time Instructor.
Donna is truly an integral part of our school, having worked here for over years, and we'd really be lost without her. If you want to know where anything is, or how it works, just ask Donna! An avid food lover and passionate home cook, Donna's knowledge is invaluable to us, and we are delighted to announce that she has just started to teach her own Italian cooking classes, using her family's tried-and-tested recipes. Donna's favorite thing to cook is: Home-made Pasta.
OUR INSTRUCTORS
We have the most exciting and talented line-up of Instructors in town!